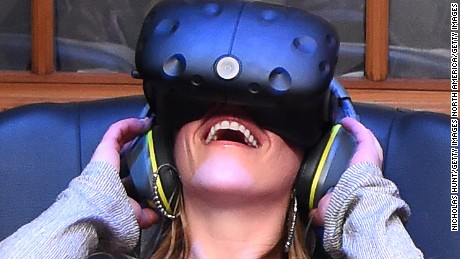 (CNN)The next time you habitually search your bathroom cabinet for some pain medication, you may want to consider playing a video game first. Research has shown that psychology plays an important part in how we experience both acute and chronic pain — and that painful sensations can be manipulated by what we think and feel.
Such approaches to pain relief are looking increasingly promising thanks to rapid advances in technology. Virtual reality games are already showing promise in tackling acute pain, seemingly by simply helping us focus on other things. Now a new study has shed some light on how this might work and how it could be improved in the future.
The multi-sensory basis of pain
Advances in computer graphics, especially within the gaming world, have meant that some traditionally expensive technologies are becoming more accessible. For example, immersive virtual reality systems are starting to be developed for use by patients during painful procedures, such as dental procedures or changing burns dressings.
Read more: http://www.cnn.com/2016/04/05/health/video-games-pain-the-conversation/index.html